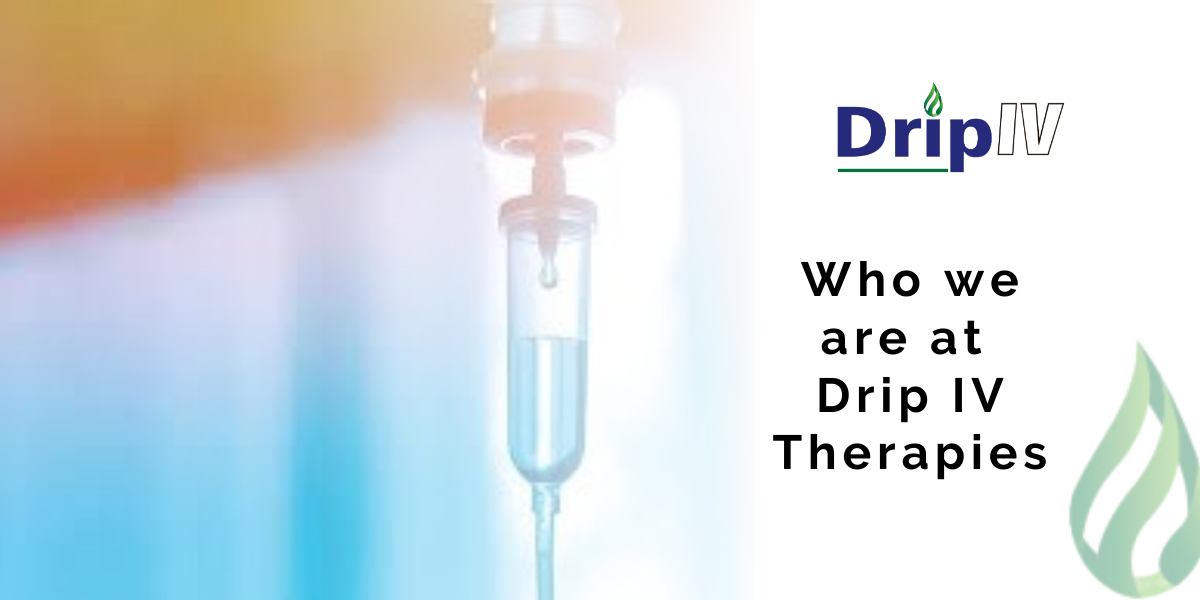 Sometimes we are asked what exactly is Drip IV Therapies, what do we do, and what do we offer. We want customers and our local community to know exactly who we are and why we offer what we do to the Lafayette community!
In this blog, we aim to educate readers on exactly what drives us to offer our Drips to our awesome members and customers.
OUR STORY
Drip IV was founded by a team of medical professionals and medical business entrepreneurs with a passion for providing traditional and "out of the box" non-traditional treatments.
As a learning organization, we are continuously searching for options that give our client base the support they desire to support their overall health.
In a better effort to provide optimal care for the clients of NeuroMend, Lafayette's only ketamine clinic, we learned that most, if not all clients that have come to us have used or are using antidepressants that can lead to subclinical deficiencies in micro-nutrient intake.
In other words, their bodies are becoming rapidly depleted of important micro-nutrients.
How MICRO-NUTRIENTS Can Help Heal
Deficiencies in many micro-nutrients lead to, increased fatigue, less than optimal mental clarity, or physical output further increasing the risk of continued treatment-resistant depression.
Through this research, it was learned that one of the best ways, if not the best way to support these deficiencies is to add vitamins and other micro-nutrients to IV therapies.
By replenishing the body's lost or depleted micro-nutrients; IV micro-nutrient therapy provides a boost of mental and physical support that many of these clients are lacking.
To our surprise, there was also a growing demand for these services in the wellness and performance markets.
A population of people looking to decrease mental fog, boost their immune system and overall increase their mental and physical performance.
Furthermore, being in the middle of "laissez le bon temps rouler", the need to provide a great preventive or reactive service for hangovers became more evident during our very first Mardi Gras in South Louisiana.
Our Mission, Beliefs, and Experiences
We believe that attaining peak performance, whether as an athlete or a go-getter just trying to bring their best to everyday life, with the proper hydration for your body and mind is of the utmost importance.
By providing the body with key nutrients, electrolytes, amino acids, and hydration we can fuel the body to perform at its highest level.
Our mission is to give people a better choice to improve their everyday performance.
We are for wellness.

We are for performance.

We are for recovery.

We are for prevention.

We are for helping YOU give life the best version of YOU.
Want To Learn More?
Click below to contact us and ask how we can help!
---

We are a leader in the delivery of intravenous micro-nutrient therapies.
We Provide Effective Treatment and IV nutrition therapies for NAD+, Energy Boost, Hydration, Immunity, Performance & Recovery and Hangover Remedy and more.