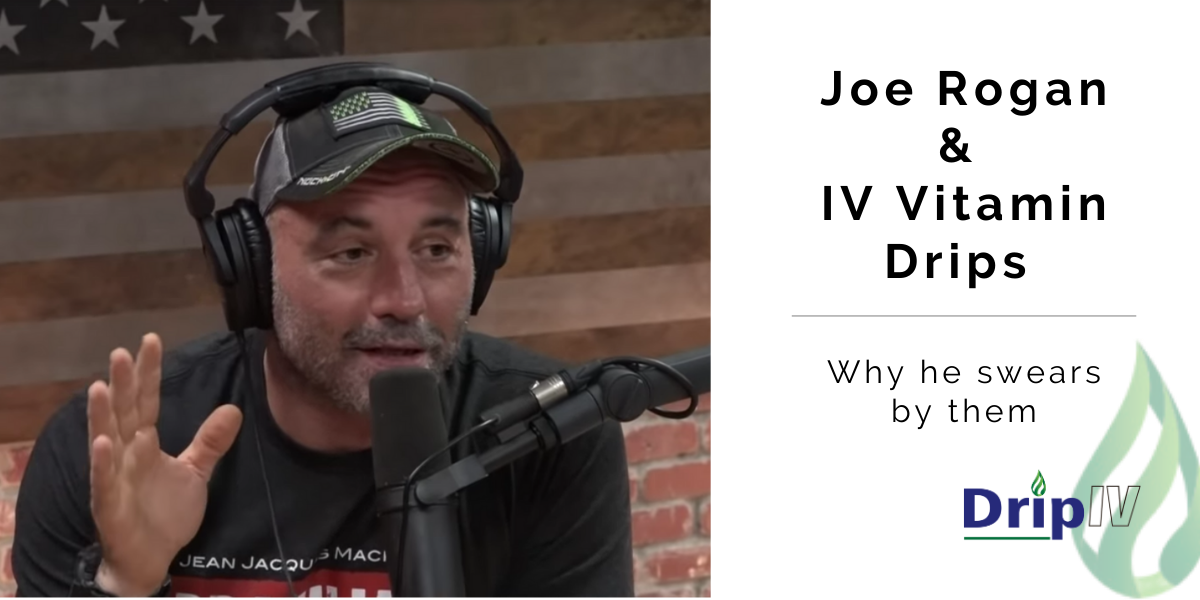 When Joe Rogan discusses something... you know it is worth listening to.
Keep reading to tune in to his thoughts and his expert guests' experience with using IV Drip therapy and NAD infusions.
Joe Rogan's Thoughts On IV Therapy
On episode #74 of the Joe Rogan Experience Youtube show, Joe and Brendan take a moment and discuss their experience with IV vitamin drips.
Joe and Brendan discuss how his wife used them almost exclusively during pregnancy to help alleviate her first trimester nausea.
Joe Rogan also mentions how even on just 3 hours of sleep, after getting an IV therapy he was "ready to run through a wall!"
Discussion About IV NAD Therapy
what is iv nad therapy
IV NAD therapy has been shown to be beneficial for those that are looking for relief from the multitude of changes associated with age-related diseases, and chronic fatigue.

Use NAD+ Therapy to boost your metabolism, increase energy, hydration, and productivity, to slow down the effects of aging, as an anti-inflammatory, and reverse neurodegenerative diseases and chronic illnesses.
Other solutions to help also include Spravato and Ketamine Infusions, for conditions like PTSD and depression. For more information regarding Spravato vs Ketamine, click here!
improving systemic health and battle aging
Joe sits down with Ben Greenfield on episode #1235 to discuss all things Biohacking and Functional Medicine, but mentions IV therapy and NAD additions to battle aging and improving systemic health.
Want to try IV Therapy
Contact Us today or book online below! NEW! Check out Drip IV Lounge & Aesthetics in Baton Rouge, Louisiana!
Check out local business, Cajun Creole Market, for local Cajun seasoning, recipes, and other Cajun products!
---

We are an a leader in the delivery of intravenous micro-nutrient therapies.
We Provide Effective Treatment and IV nutrition therapies for NAD+, Energy Boost, Hydration, Hydration for Pregnancy, Immunity, Performance & Recovery, Hangover Remedy, prevent COVID-19, and counter the effects of Long COVID and symptoms like it.