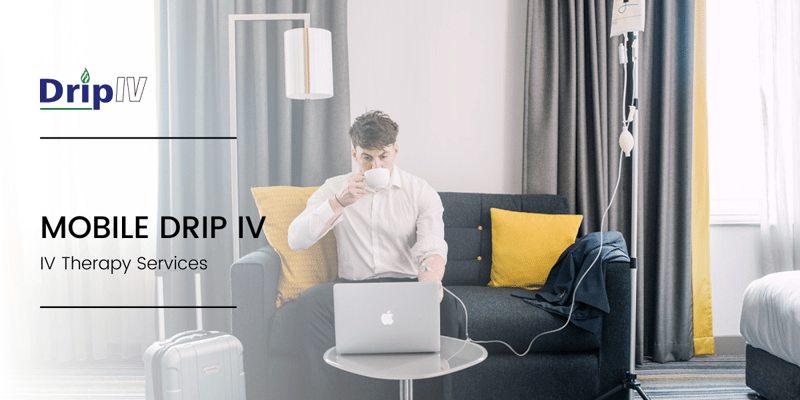 Did you know Drip IV is taking healthcare in Acadiana to the next level? We're bringing IV vitamin therapy to you!
About Mobile DRIP IV
Mobile IV Therapy is a IV vitamin drip concierge service.
We help people save time and energy by bringing our Drip IV therapy services to you. Our team of healthcare professionals are able to give you the same treatments you receive at Drip IV without having to leave the comfort of your home, hotel, or office.
Whether you're dehydrated, jet-lagged, suffering from a cold, or looking for wellness and beauty, Drip IV vitamin therapy gives you with the care you need - via mobile.
Ask about our services, including group rates and events!
How does it work?
It's easy!
Send us a message or give us a call to book a specific date and time. One of our registered nurses will call you back for a quick consultation and medical clearance.
Our specialized nurses will mobilize to your location of choice to administer your Drip IV therapy treatment. Our nurses are available to service you anywhere within Lafayette, La.
Mobile IV Drips
Each of our IV vitamin drip treatments are specially crafted by our specialists specifically for you. Our drips are made of antioxidants, fluids, nutrients and vitamins that help tackle a number of common symptoms you may experience when you aren't feeling 100% yourself.
We have a variety of IV drip treatments to help alleviate symptoms and conditions such as chronic pain, dehydration, hangovers, and migraines.
Our entire menu is available for Mobile Drip IV, except IV NAD. Some of our most popular IV drips include:
Or create your own vitamin Drip IV bag!
Ask our about Mobile DRIP IV
Customized drips of IV vitamin therapy and infusion add-ons are created by our healthcare specialists specifically for you, delivering 100% of vitamins into your bloodstream.
After one of our Mobile Drip IV vitamin therapy treatments, we will leave you feeling great! Ask us about our IV therapy infusion mobile services.
---

We are a leader in the delivery of intravenous micro-nutrient therapies.
We Provide Effective Treatment and IV nutrition therapies for NAD+, Energy Boost, Hydration, Immunity, Performance & Recovery, and Hangover Remedy.